Andre Yabin Signature
Regular price
$4,000.00 USD
Regular price
Sale price
$4,000.00 USD
Unit price
per
Sale
Sold out
Introducing the Pink Faux Fur and Crystal Bolero Jacket by Andre Yabin, a masterpiece that encapsulates elegance, uniqueness, and a touch of whimsy in every detail. Crafted with meticulous attention, this belero-style jacket redefines sophistication with its mandarin collar, horizontal strips of faux fur adorned with crystal borders, and versatile appeal that complements both pants and skirts. Perfect for fall and winter events, its timeless charm and class make it a must-have addition to your wardrobe.
Key Features:
Pink Faux Fur Elegance: This jacket boasts a luxurious pink faux fur texture that exudes opulence and warmth, making it a quintessential choice for colder seasons.

Crystal Embellishments: The sleek horizontal strips of faux fur are elevated with crystal borders, adding a touch of sparkle and refinement to the jacket's design.

Whimsical Crystal Unicorn: A unicorn made out of crystals graces one sleeve, a whimsical touch that pays homage to Andre Yabin's inspiration drawn from the world of enchantment and fantasy.

Mandarin Collar Bolero: The bolero style, with its mandarin collar, sets this jacket apart, offering a blend of classic charm and modern flair that's perfect for formal occasions.

Versatile Elegance: Whether paired with pants or a skirt, this jacket effortlessly complements various outfits, making it a versatile option for your fall and winter events.

Timeless Long Sleeves: The long sleeves provide both comfort and an enduring sense of style, ensuring you stay cozy and elegant at any occasion.
Andre Yabin's Pink Faux Fur and Crystal Bolero Jacket marries sophistication with whimsy, presenting a design that pays homage to the magical world of unicorns. As you embrace the colder seasons, this jacket promises to be your go-to choice for making a lasting impression at any event.
Once your payment is successfully processed, please CONTACT US to schedule your measurement appointment. If you have your own measurement sheet, don't hesitate to share it with us. For those located outside our area, you have the option to schedule a video consultation, visit our Dallas location for measurements or request our travel to you, including measurements and a fitting session. Alternatively, you can send us a professionally prepared measurement sheet. The production timeline spans 60-90 days, incorporating one fitting session. We're eagerly looking forward to being of service to you. Ask about our sample jackets. 
Share
View full details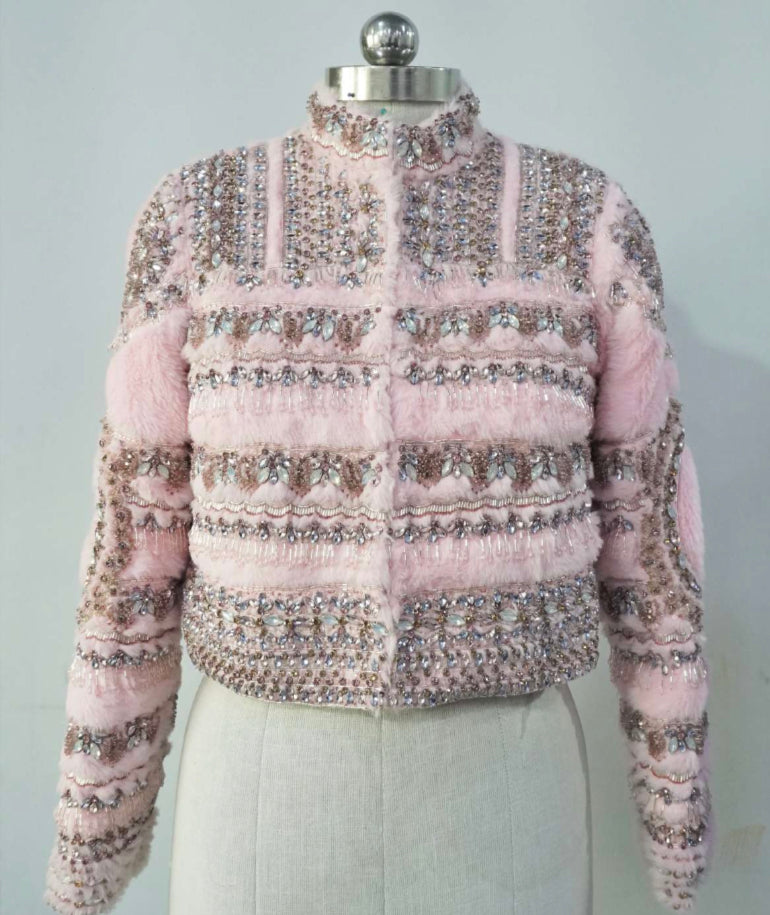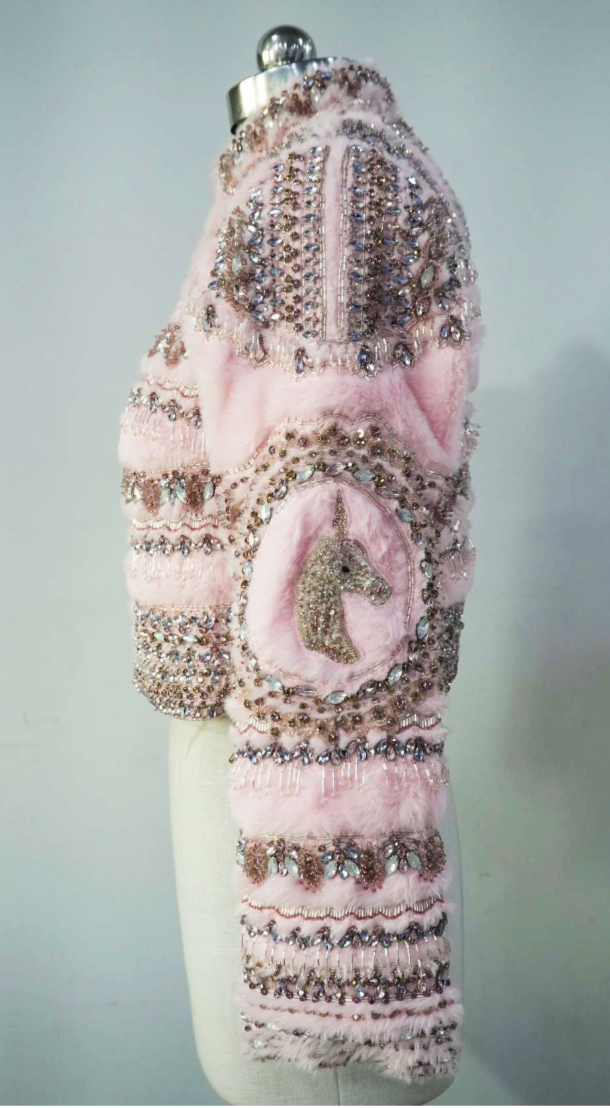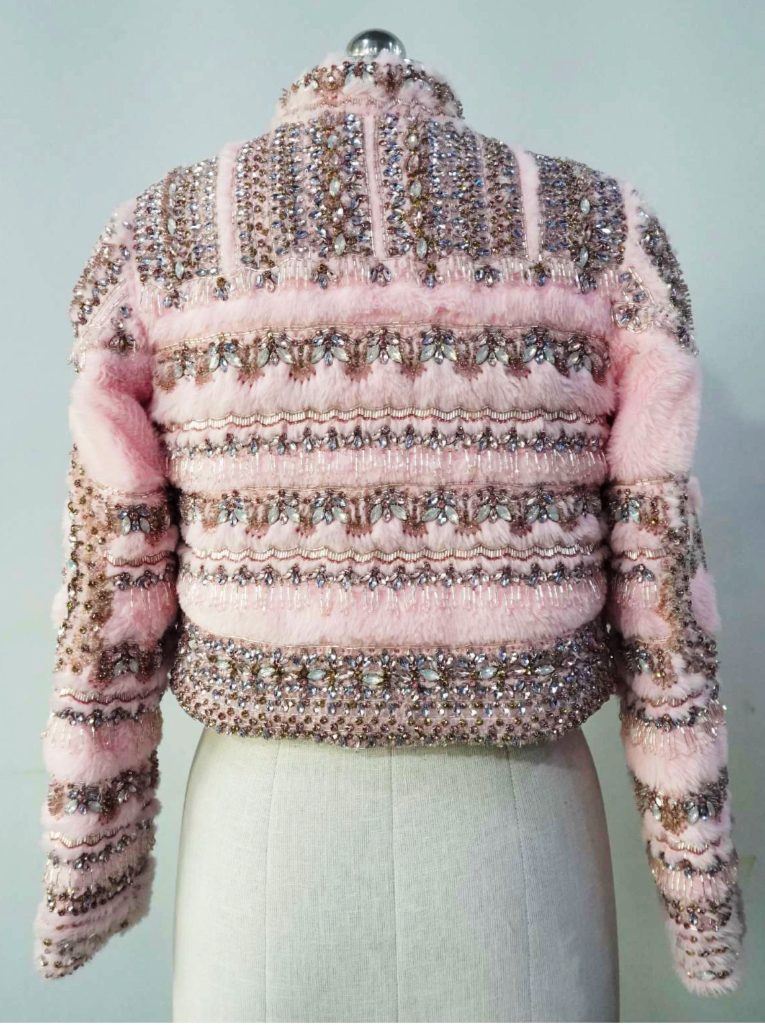 THE ALL NEW LOVE CLUTCH LUXE
This luxurious accessory is not just a bag; it's a testament to the fusion of artistry and practicality. From its captivating design elements to its ethical foundation, the Love Clutch Luxe encapsulates the essence of Andre Yabin's vision for accessible luxury.
Learn More