Andre Yabin Signature
Regular price
$3,950.00 USD
Regular price
Sale price
$3,950.00 USD
Unit price
per
Sale
Sold out
Elevate your style with this made-to-measure "Mint Elegant Neoprene Jacket," a versatile unisex piece that marries impeccable craftsmanship with enchanting subtleties.
Mint-Infused Brilliance: Crafted from premium mint-colored neoprene fabric, this jacket boasts a refreshing hue that's both soothing and captivating.

Intricate Stonework and Pleated Lining: A medley of stones and techniques adorns the jacket, creating a tapestry of visual delight. Charming colors entwine with a light pink pleated lining, infusing a touch of elegance within. An inside pocket offers practicality in addition to aesthetics.

Floral Delicacy: Blossoms ascend the jacket in a symphony of beautiful colors, adding a touch of nature's grace to your attire.

Sleeve Artistry: The sleeves feature a captivating block design, with each block showcasing handmade thread flowers that add a personalized touch. These floral accents are complemented by cascading flowers, creating an exquisite balance of design.

Expressive Back: On the back, bold letters crafted from white glass shiny beads spell the word "love." A poignant reminder that resonates with the soul, invoking a sense of warmth and unity.

Maximum Impact: This jacket is a true testament to the adage "details make the design." Each subtle nuance, from the intricate threadwork to the glass bead lettering, creates an ensemble that must be experienced in person to truly appreciate its artistry.

Once your payment is successfully processed, please CONTACT US to schedule your measurement appointment. If you have your own measurement sheet, don't hesitate to share it with us. For those located outside our area, you have the option to schedule a video consultation, visit our Dallas location for measurements or request our travel to you, including measurements and a fitting session. Alternatively, you can send us a professionally prepared measurement sheet. The production timeline spans 60-90 days, incorporating one fitting session. We're eagerly looking forward to being of service to you. Ask about our sample jackets. 
Share
View full details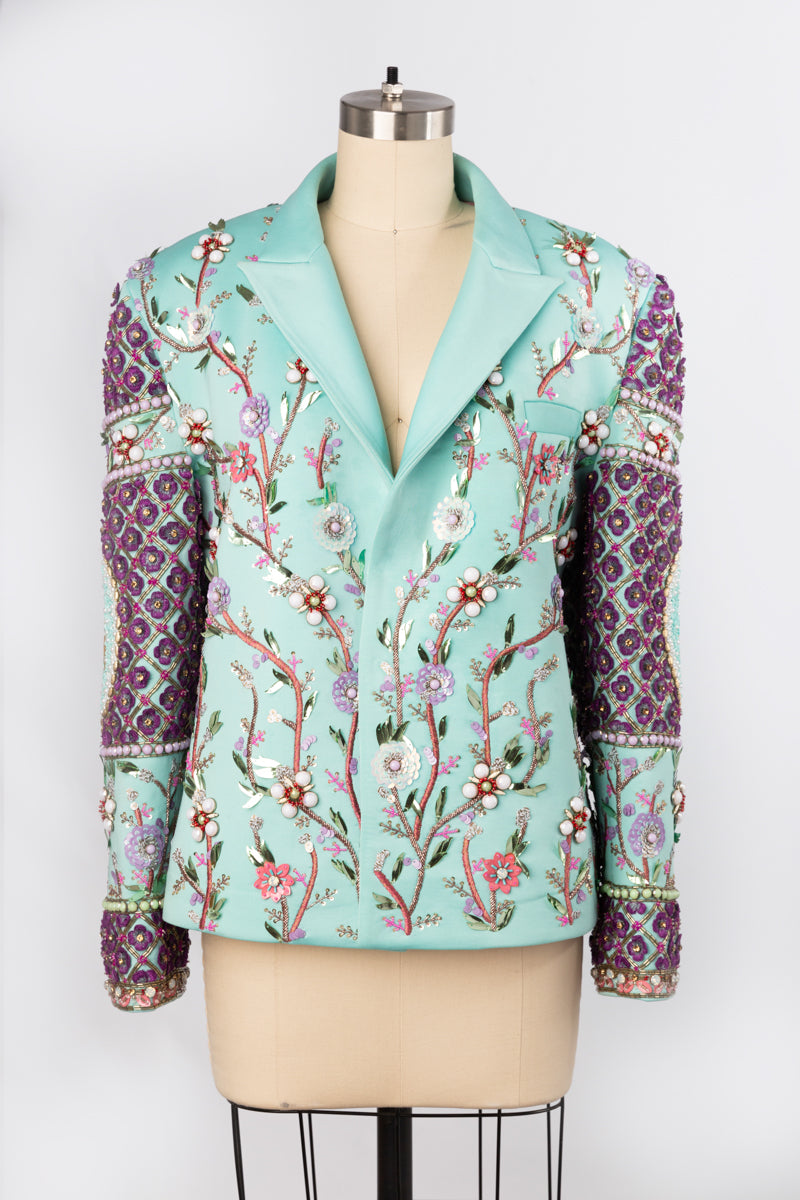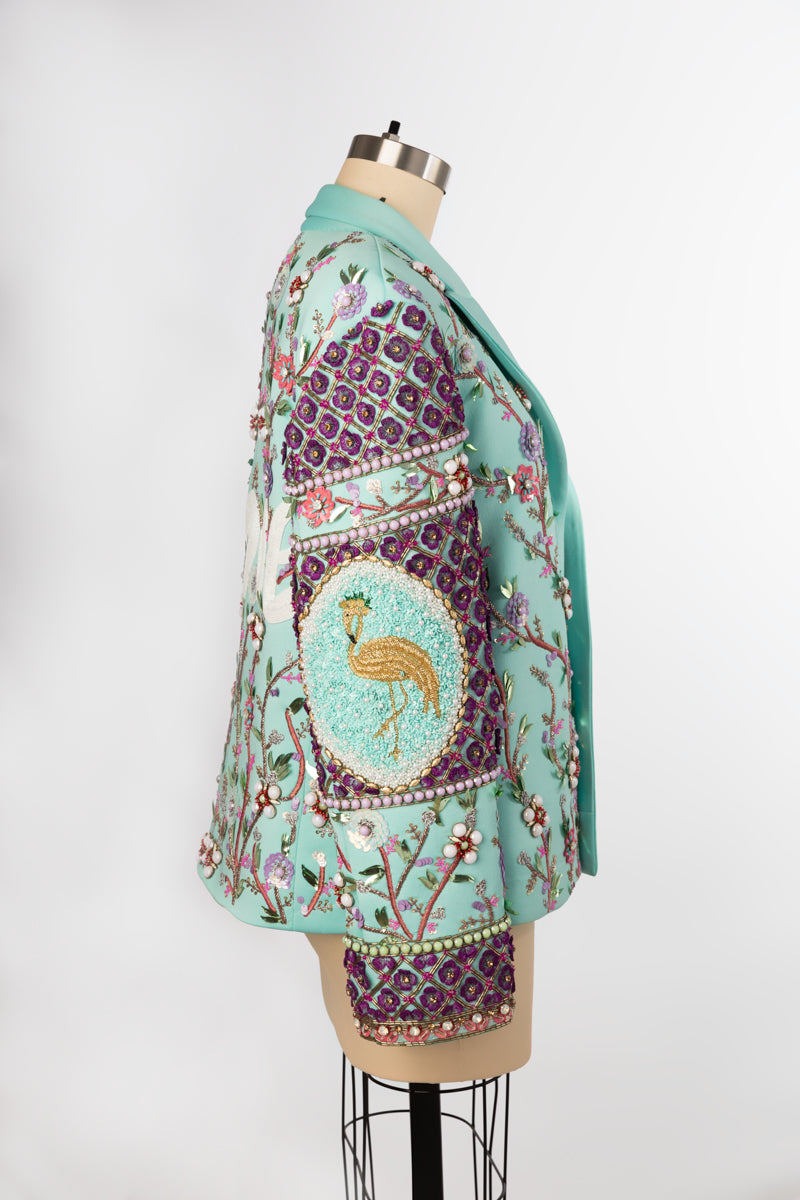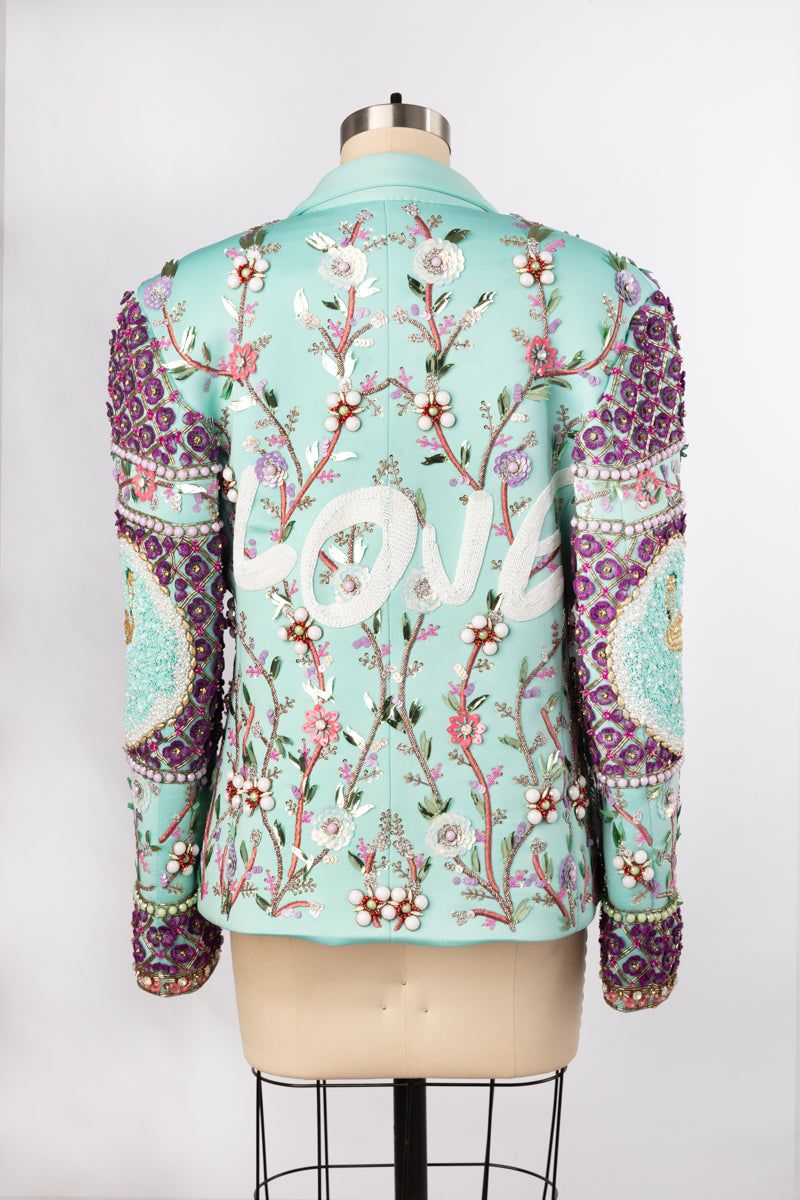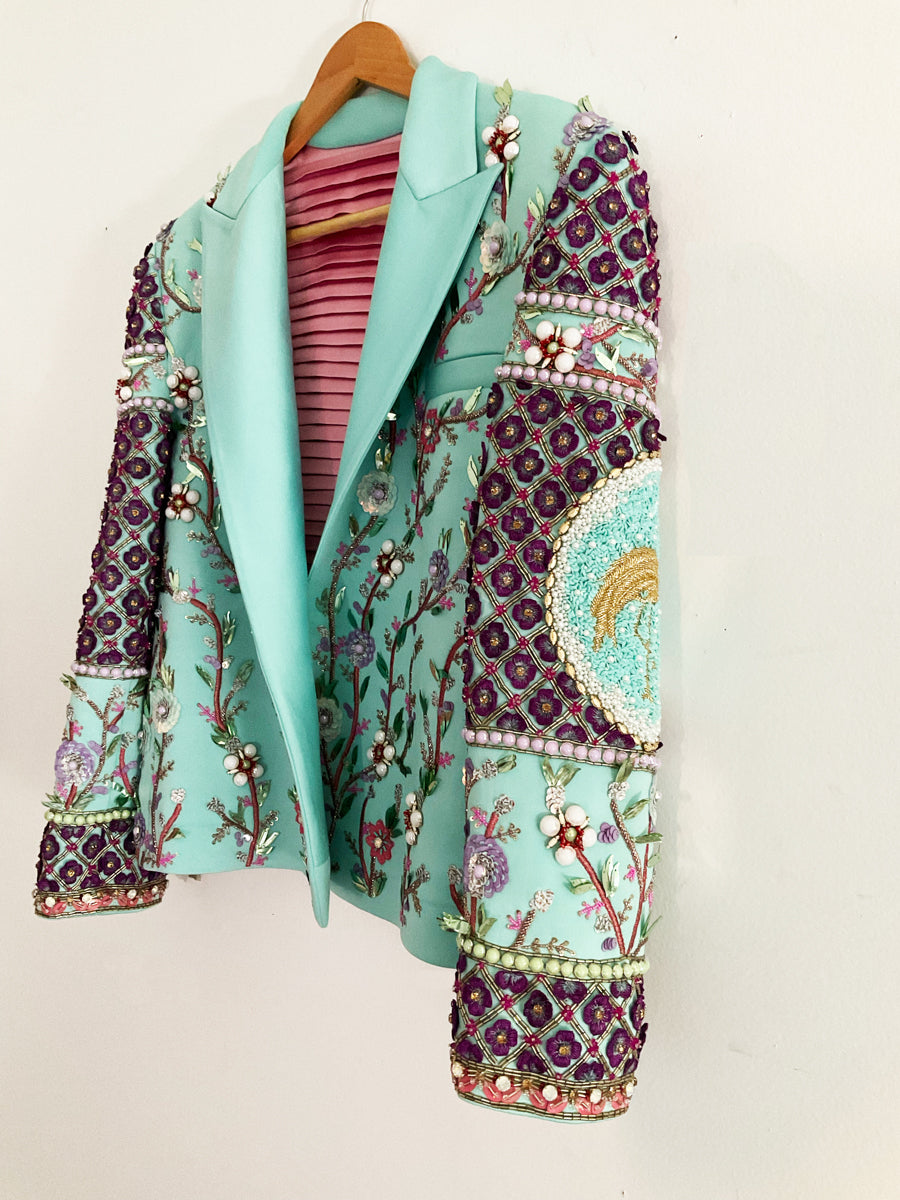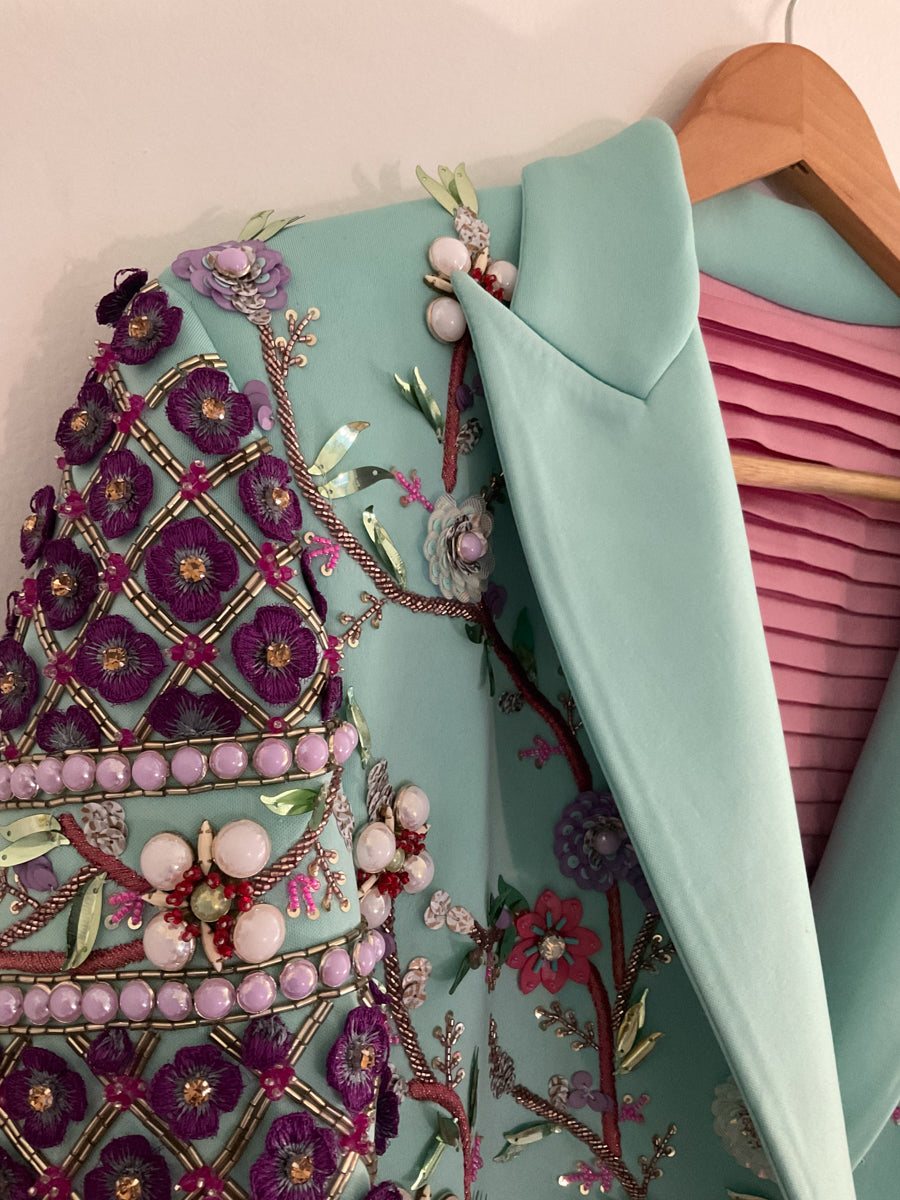 THE ALL NEW LOVE CLUTCH LUXE
This luxurious accessory is not just a bag; it's a testament to the fusion of artistry and practicality. From its captivating design elements to its ethical foundation, the Love Clutch Luxe encapsulates the essence of Andre Yabin's vision for accessible luxury.
Learn More