Andre Yabin Signature
Regular price
$4,500.00 USD
Regular price
Sale price
$4,500.00 USD
Unit price
per
Sale
Sold out
Step into a world where couture mastery and inspiration intertwine to craft pure magic under the Andre Yabin brand. It all begins with a single moment – the touch of the sequin in Andre Yabin's hand. Gently bending it, an extraordinary idea takes flight, giving rise to a truly unparalleled embroidery technique. And thus, a masterpiece beyond imagination is born, adorned with antique gold matte sequins that gracefully weave into a captivating three-dimensional pattern.

Crafting the Unseen
This enchanting design, meticulously crafted on plush neoprene, evokes a harmonious blend of texture and allure. The neoprene serves as their canvas, allowing the sequins to play their mesmerizing role with elegance and sophistication. Each thread, each stitch, weaves a tale of creativity and passion, encapsulating the essence of the Andre Yabin Signature line.
Key Features to Behold
Unique Embroidery Technique: Born from a moment of ingenuity, their embroidery technique transforms sequins into an enchanting three-dimensional wonder, setting a new standard in couture craftsmanship.

Antique Gold Matte Sequins: Delicately placed antique gold matte sequins contribute to the masterpiece's allure, adding a touch of opulence that catches the eye from every angle.

Plush Neoprene Canvas: The plush neoprene serves as the perfect canvas, allowing the sequins to shimmer and shine while adding a luxurious tactile dimension.
A Gem in the Making
As each stitch finds its place, a true gem emerges from the Andre Yabin Signature line. This piece encapsulates not only their creative vision but also a dedication to excellence that extends beyond fashion. Every element, from the sequins to the neoprene, is a testament to their commitment to crafting artistry that resonates with both aesthetics and emotion.
An Invitation to Own a Piece of Artistry
Intrigued? Enthralled? Get ready to experience the fusion of couture mastery and innovation like never before. Step into a world where each sequin tells a tale, each stitch weaves a dream, and each creation becomes a masterpiece waiting to be cherished.
 Once your payment is successfully processed, please CONTACT US to schedule your measurement appointment. If you have your own measurement sheet, don't hesitate to share it with us. For those located outside our area, you have the option to schedule a video consultation, visit our Dallas location for measurements or request our travel to you, including measurements and a fitting session. Alternatively, you can send us a professionally prepared measurement sheet. The production timeline spans 60-90 days, incorporating one fitting session. We're eagerly looking forward to being of service to you. Ask about our sample jackets. 
Share
View full details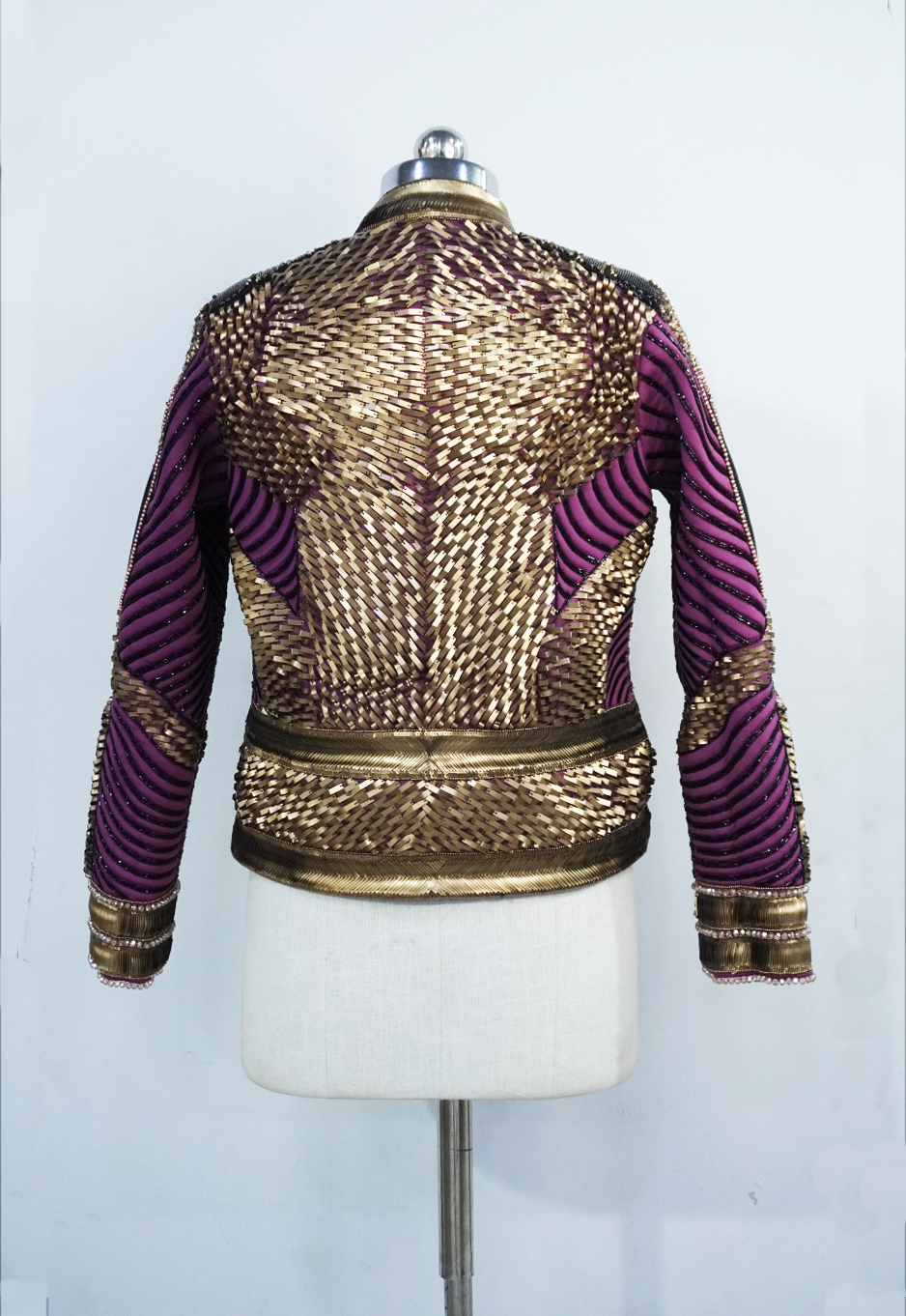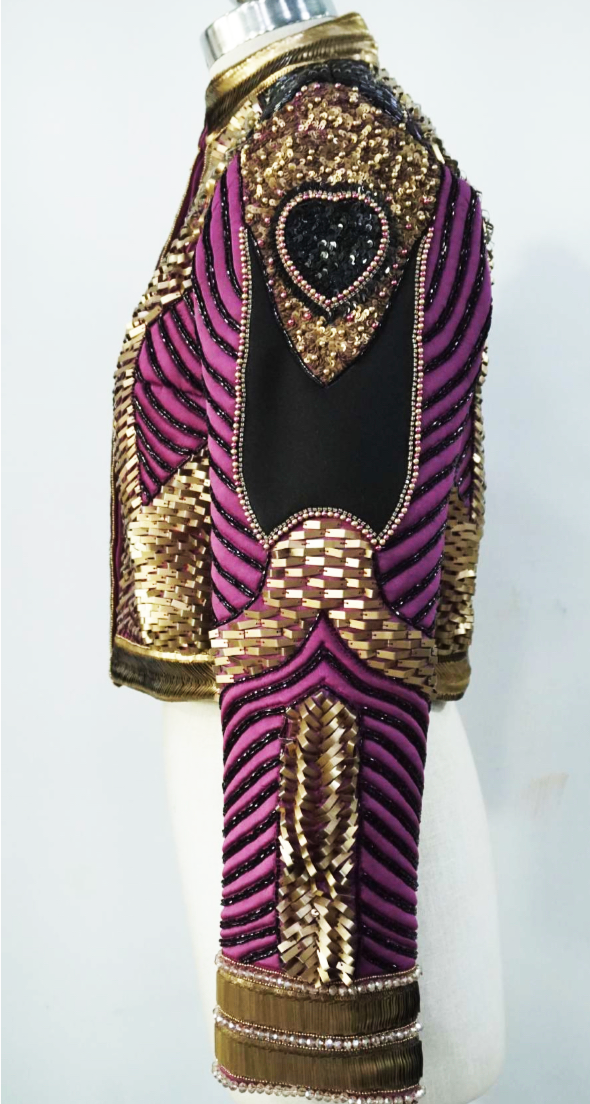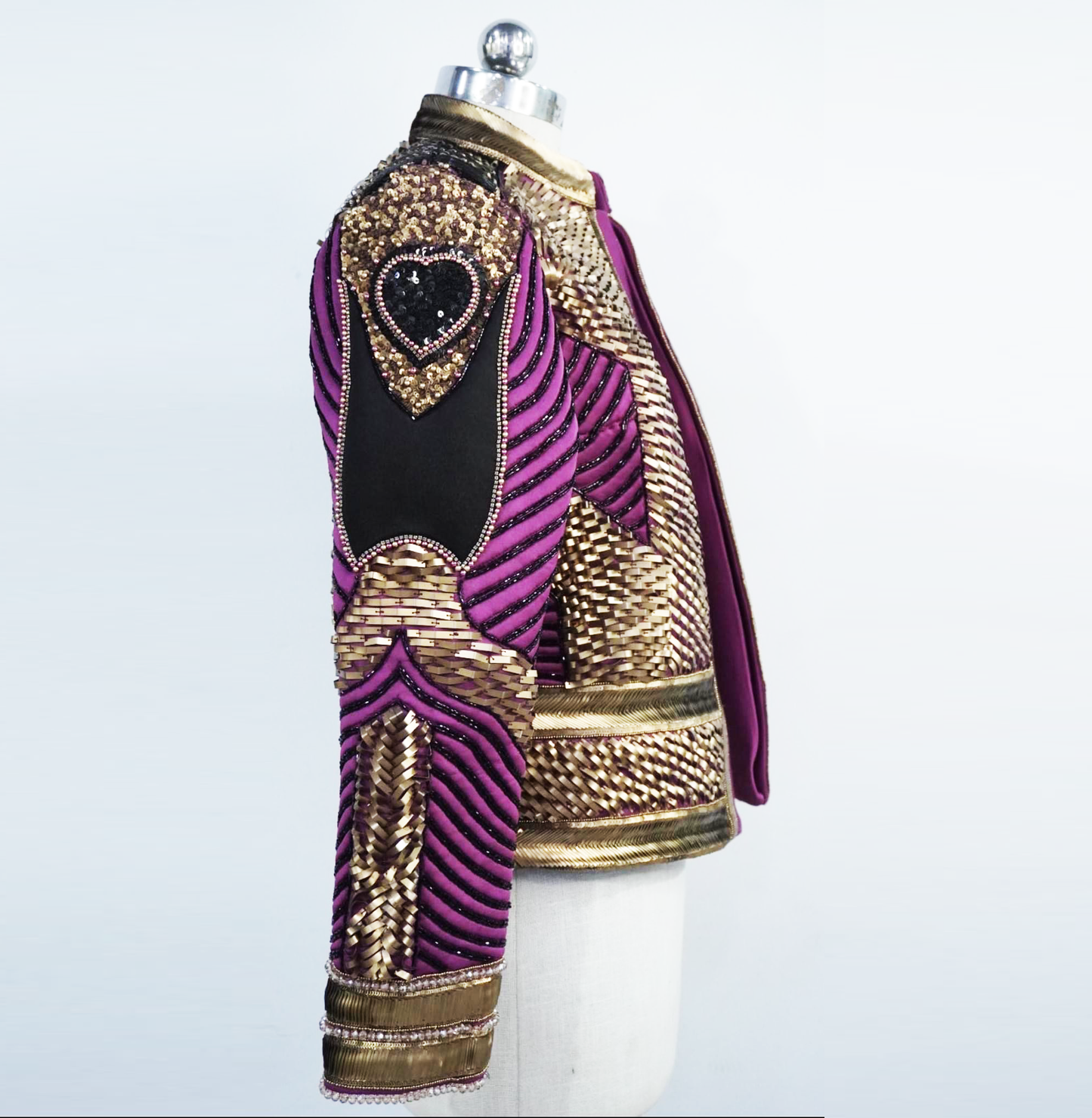 THE ALL NEW LOVE CLUTCH LUXE
This luxurious accessory is not just a bag; it's a testament to the fusion of artistry and practicality. From its captivating design elements to its ethical foundation, the Love Clutch Luxe encapsulates the essence of Andre Yabin's vision for accessible luxury.
Learn More