Love Clutch
Regular price
$75.00 USD
Sale price
$60.00 USD
Unit price
per
Sale
Sold out
Andre Yabin introduces the Love Clutch, a combination of elegance and functionality tailored for the modern minimalist fashionista. Crafted with care, this accessory boasts a luxurious ultra-suede exterior that features a meticulously laser-etched "LOVE" design. The Yabin's name is elegantly displayed on the gold zipper pull, adding an element of refinement to the piece.
Designed to impress, the Love Clutch effortlessly folds at its center, creating a sleek and sophisticated rectangular silhouette. The interior is adorned with smooth satin, housing a practical compartment for all your essential items during a night out. This accessory is the ultimate blend of style and convenience.
Whether you're enjoying a romantic dinner or tackling everyday tasks, Andre Yabin's Love Clutch is the must-have accessory of the season. For those seeking a burst of vibrant energy, the Fuchsia Fusion variant is a true show-stopper. The deep fuchsia hue, paired with the striking black "LOVE" design, embodies confidence, creativity, and individuality.
Key Features:
Luxurious ultra-suede exterior with laser-etched "LOVE" design.
Gold zipper pull adorned with Yabin's name, exuding luxury.
Chic rectangular silhouette achieved through a foldable design.
Silky satin interior equipped with a compartment for night-out essentials.
Fuchsia Fusion variant available for those craving vibrant energy.
Dimensions: 14" wide by 4.5" tall.
Units in Stock and Ready to Ship: Prepare to elevate your style with Yabin's Love Clutch, the ideal accessory for the fashion-forward minimalist. Our units are in stock and ready for immediate shipping, ensuring you don't miss out on this season's essential fashion statement.
Share
View full details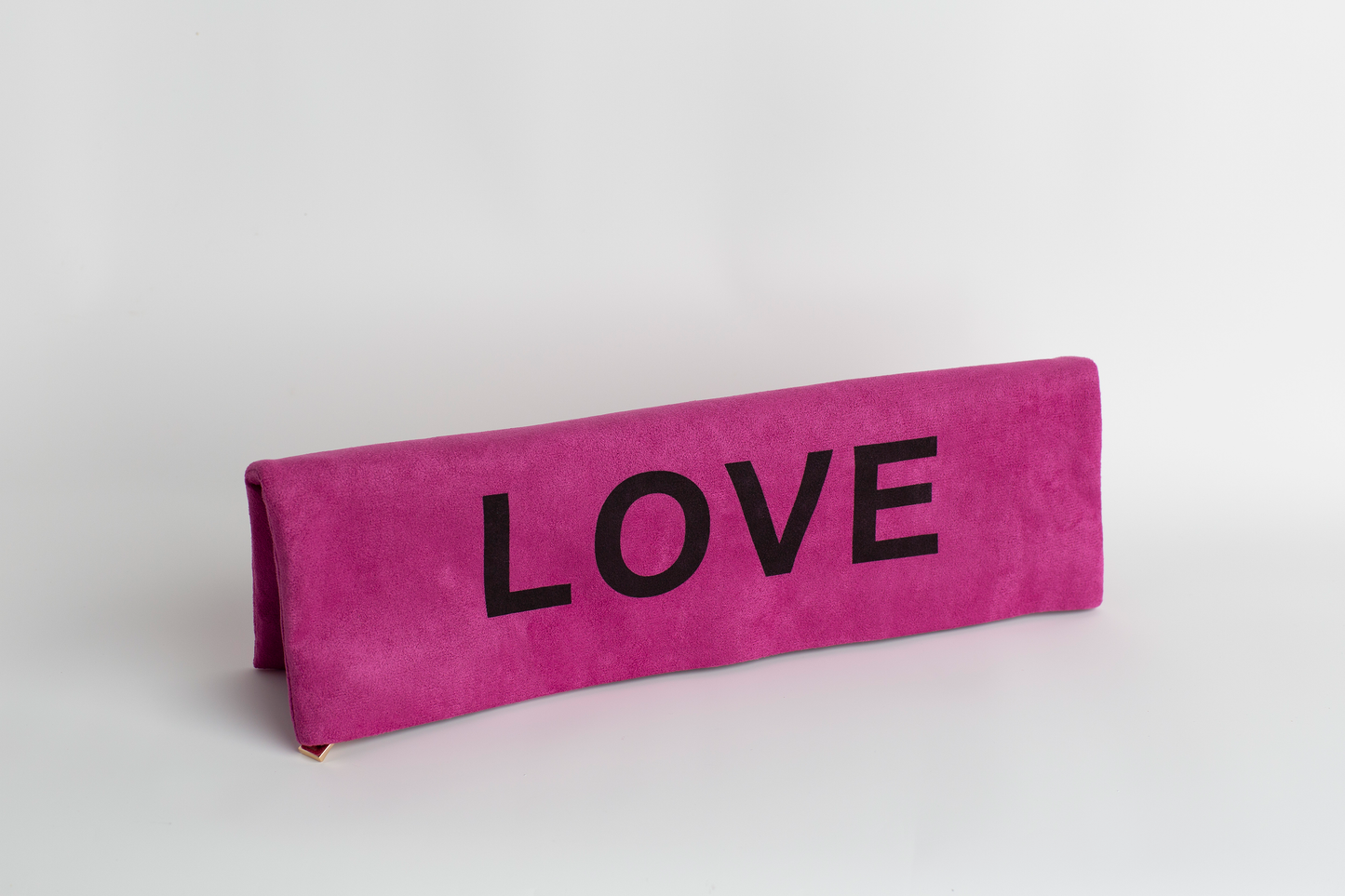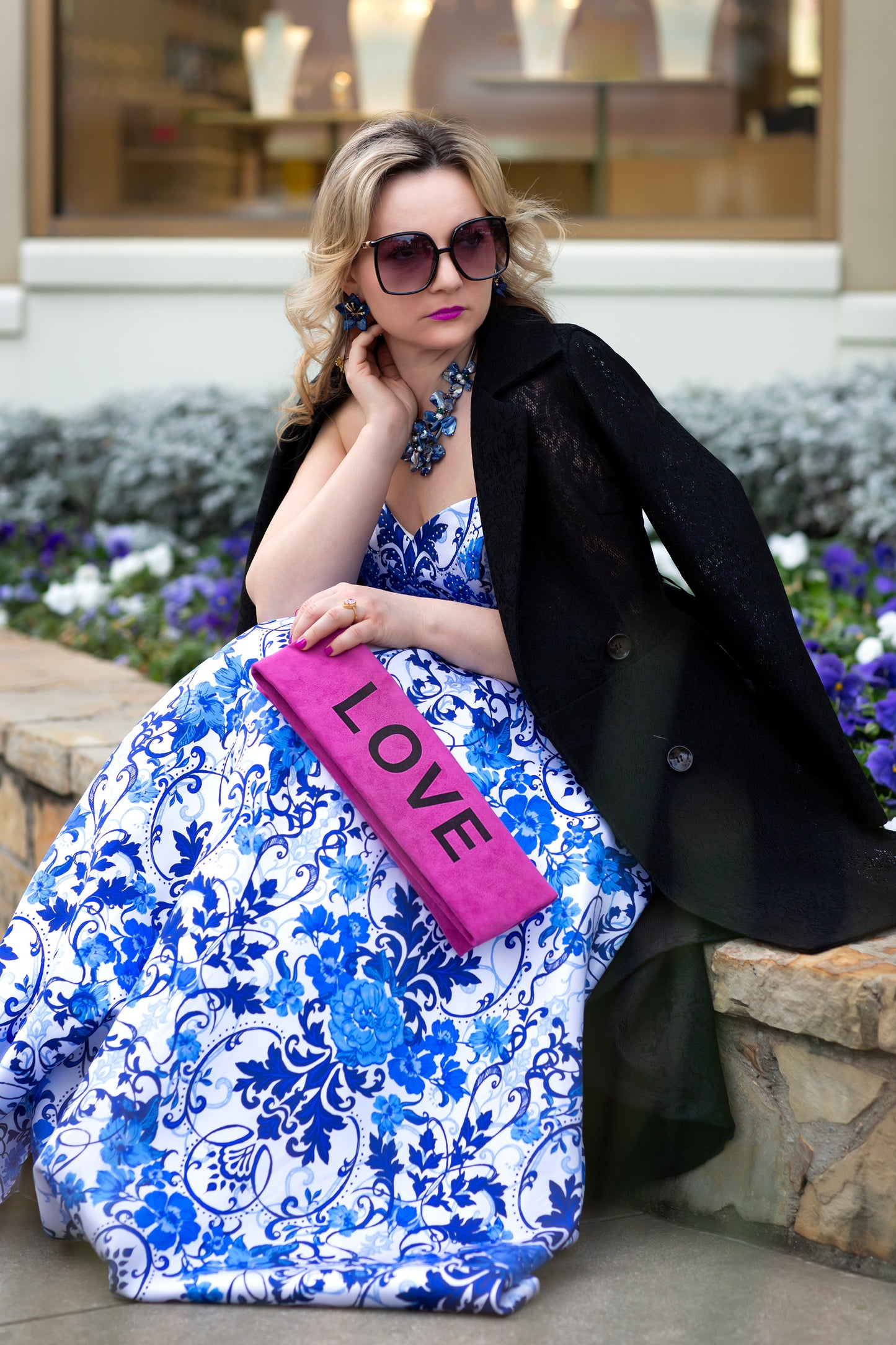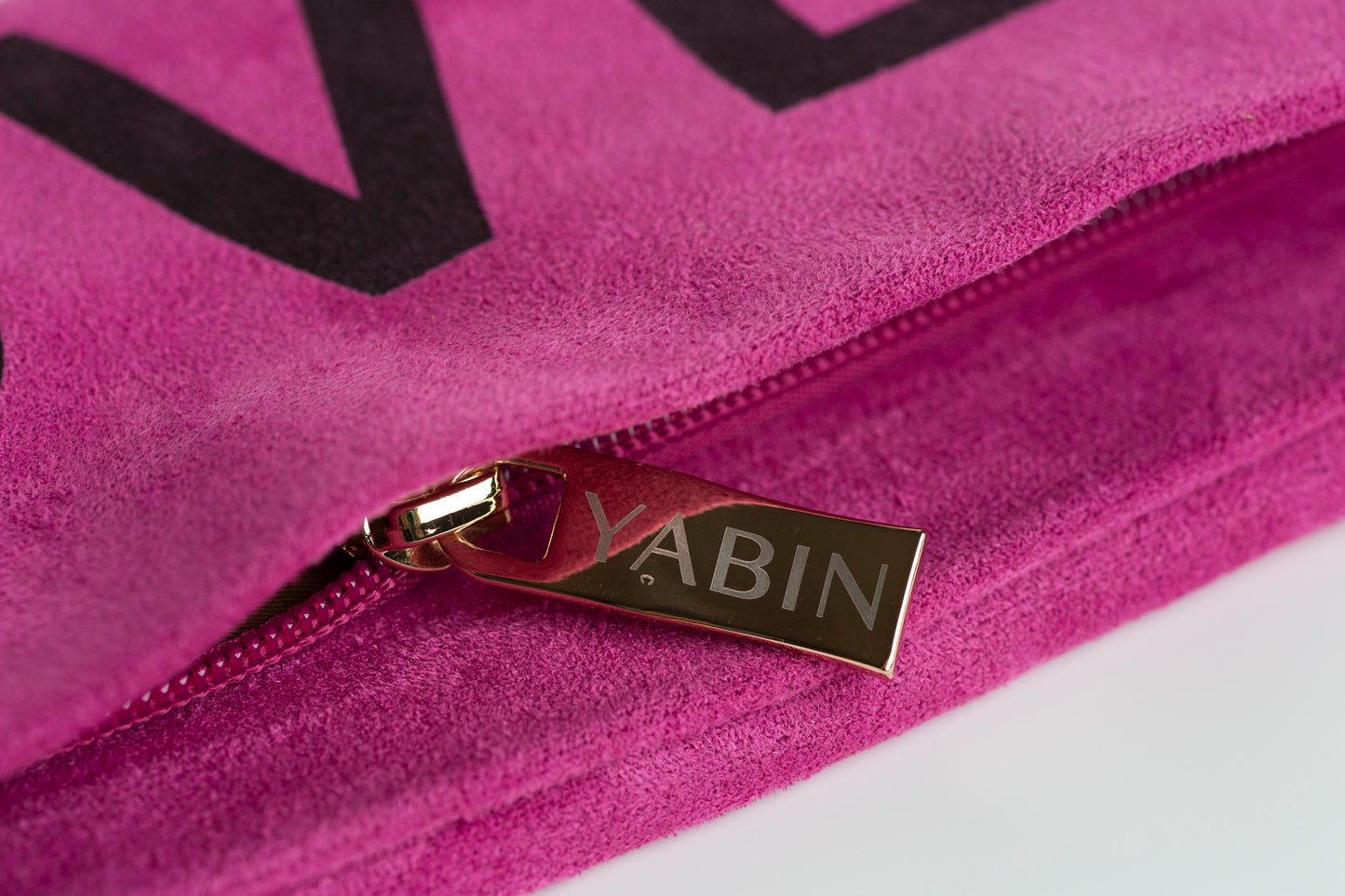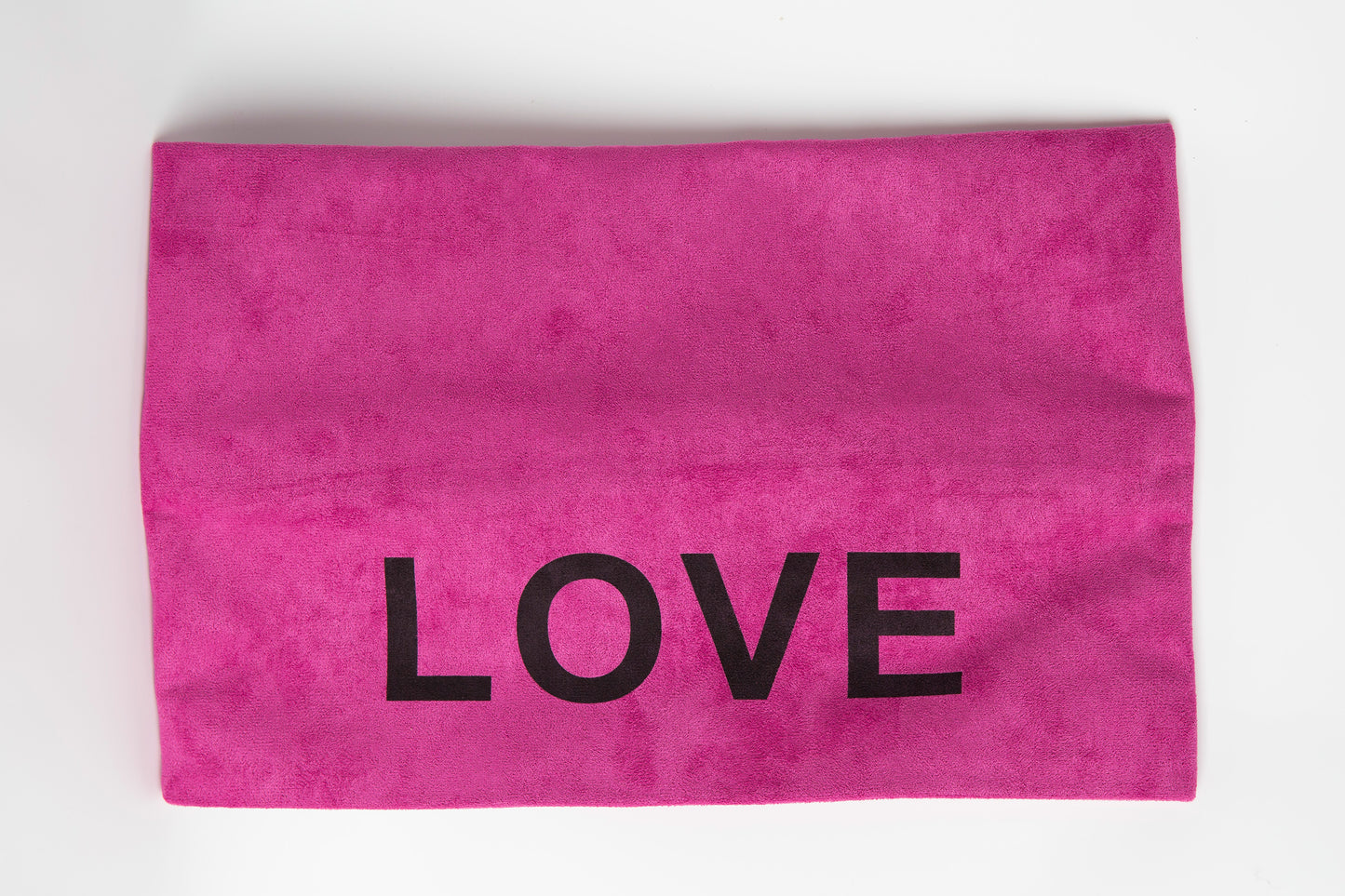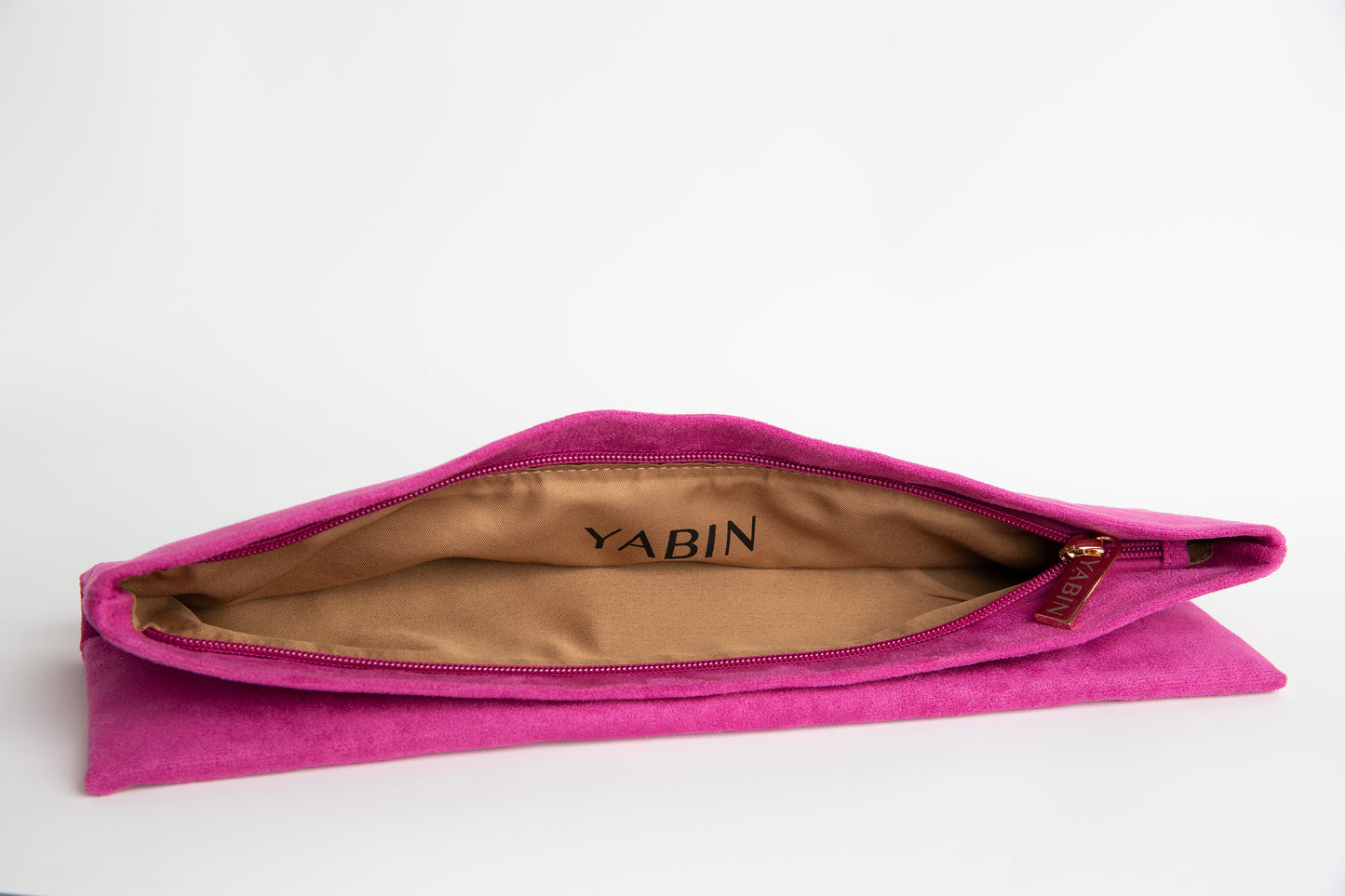 THE ALL NEW LOVE CLUTCH LUXE
This luxurious accessory is not just a bag; it's a testament to the fusion of artistry and practicality. From its captivating design elements to its ethical foundation, the Love Clutch Luxe encapsulates the essence of Andre Yabin's vision for accessible luxury.
Learn More