Andre Yabin Signature
Regular price
$3,000.00 USD
Regular price
Sale price
$3,000.00 USD
Unit price
per
Sale
Sold out
Introducing the Andre Yabin Signature Jacket, Floral Whimsy. This jacket is a true embodiment of exquisite craftsmanship and timeless elegance. This unisex jacket offers a choice between a lustrous blue satin or classic denim base fabric, allowing customers to tailor their style to perfection. There are three embroidery patterns to choose from. 
Key Features:
Intricate Embroidery: The jacket is meticulously adorned with multi-color thread floral and butterfly embroidery, creating a tapestry of natural beauty. The precision and artistry of these motifs showcase the highest level of attention to detail.
Pleated Lining: Inside, a pleated lining adds an extra layer of luxury and comfort, ensuring that you not only look stunning but feel it too.
Puffy Shoulder Option: For those seeking a touch of drama, the puffy shoulder option provides a bold statement, allowing you to make a memorable entrance.
Versatile Design: The jacket is designed to be the perfect companion for any event, from formal soirées to casual gatherings. It manages to stand out without being over the top, making it a versatile addition to your wardrobe.
One-of-a-Kind: What truly sets this jacket apart is its uniqueness. It's a one-of-a-kind creation that can't be found anywhere else, ensuring that you'll be the only one wearing such an exquisite piece.
The Andre Yabin Signature Blue Jacket is the epitome of style, artistry, and sophistication. Whether you're stepping into a gala, a garden party, or a night out on the town, this jacket is your statement of individuality, setting you apart with a touch of nature's beauty and unparalleled craftsmanship.
Share
View full details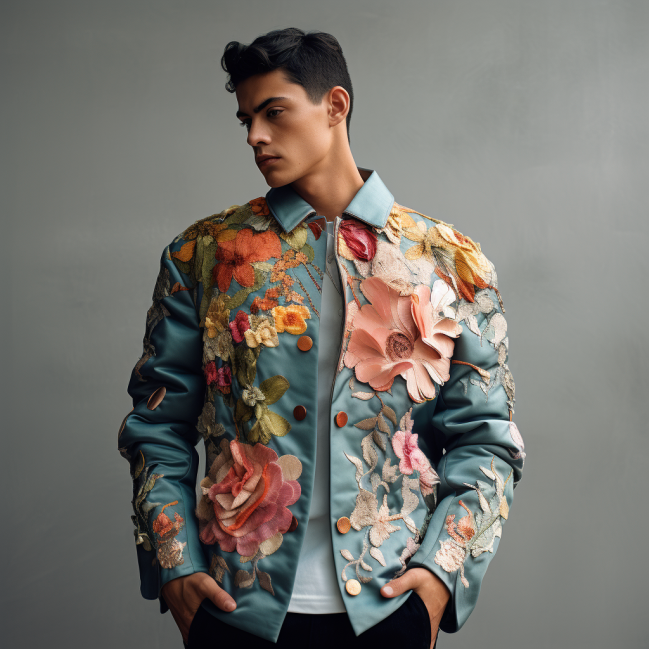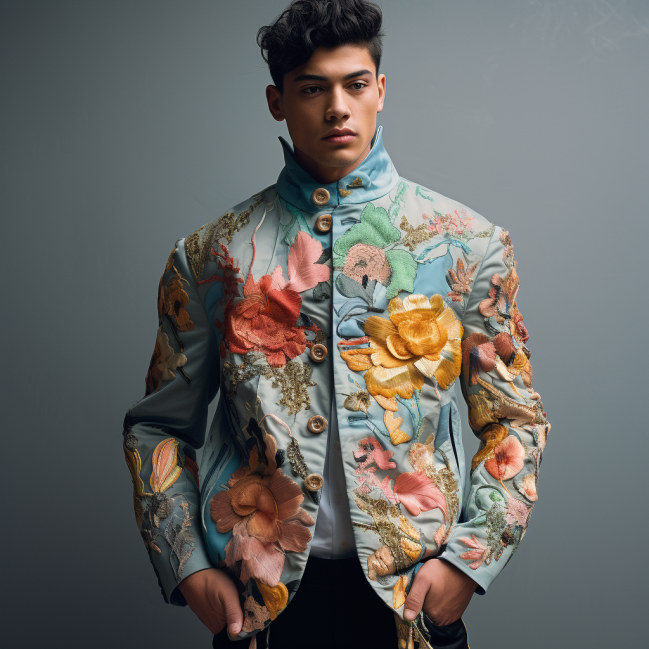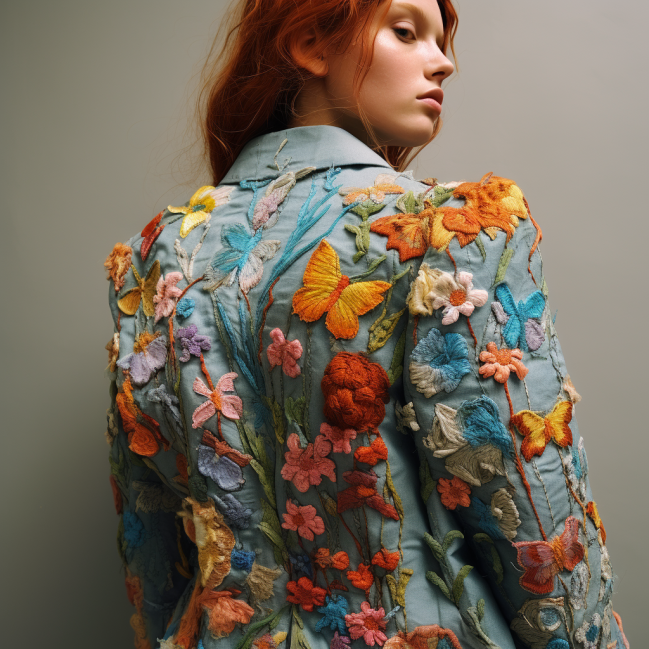 THE ALL NEW LOVE CLUTCH LUXE
This luxurious accessory is not just a bag; it's a testament to the fusion of artistry and practicality. From its captivating design elements to its ethical foundation, the Love Clutch Luxe encapsulates the essence of Andre Yabin's vision for accessible luxury.
Learn More