Andre Yabin Signature
Regular price
$5,900.00 USD
Regular price
Sale price
$5,900.00 USD
Unit price
per
Sale
Sold out
Introducing a masterpiece that captures the essence of creative artistry and luxurious design, the unisex embroidered neoprene jacket by Andre Yabin is a statement piece that seamlessly merges elegance and innovation. With a base of captivating fuchsia neoprene and meticulously hand-embroidered motifs, this jacket stands as a testament to Andre Yabin's visionary craftsmanship.
Key Features:
Intricate Embroidery: The jacket is fully covered in exquisite hand embroidery, featuring motif strips with diverse patterns that showcase a meticulous blend of glass beads and metallic thread.

Fuchsia Neoprene Base: The foundation of the jacket is a stunning fuchsia neoprene fabric, which not only adds a touch of vibrancy but also ensures comfort and durability.

Black Silk Pleated Lining: True to the Andre Yabin Signature, the jacket features a luxurious black silk pleated lining that elevates the overall sophistication and comfort.

Unisex Design: This jacket's unisex appeal offers a versatile and inclusive fashion option, catering to a wide range of styles and preferences.

Signature Love Carving: Adorning the back of the jacket is the word "Love," intricately carved with black glass beads that catch and reflect the light, adding an enchanting touch.

Plain Lapel Collar: The jacket boasts a classic plain lapel collar design that exudes timeless elegance and versatility.

Innovative Techniques: Andre Yabin's creative genius shines through as he employs a variety of techniques and patterns that wrap around the jacket, creating an enchanting visual symphony.
The unisex made-to-measure embroidered neoprene jacket by Andre Yabin is more than just clothing; it's a wearable masterpiece that seamlessly blends art, craftsmanship, and style, offering a unique and captivating addition to any wardrobe.
Once your payment is successfully processed, please CONTACT US to schedule your measurement appointment. If you have your own measurement sheet, don't hesitate to share it with us. For those located outside our area, you have the option to schedule a video consultation, visit our Dallas location for measurements or request our travel to you, including measurements and a fitting session. Alternatively, you can send us a professionally prepared measurement sheet. The production timeline spans 60-90 days, incorporating one fitting session. We're eagerly looking forward to being of service to you. Ask about our sample jackets. 
Share
View full details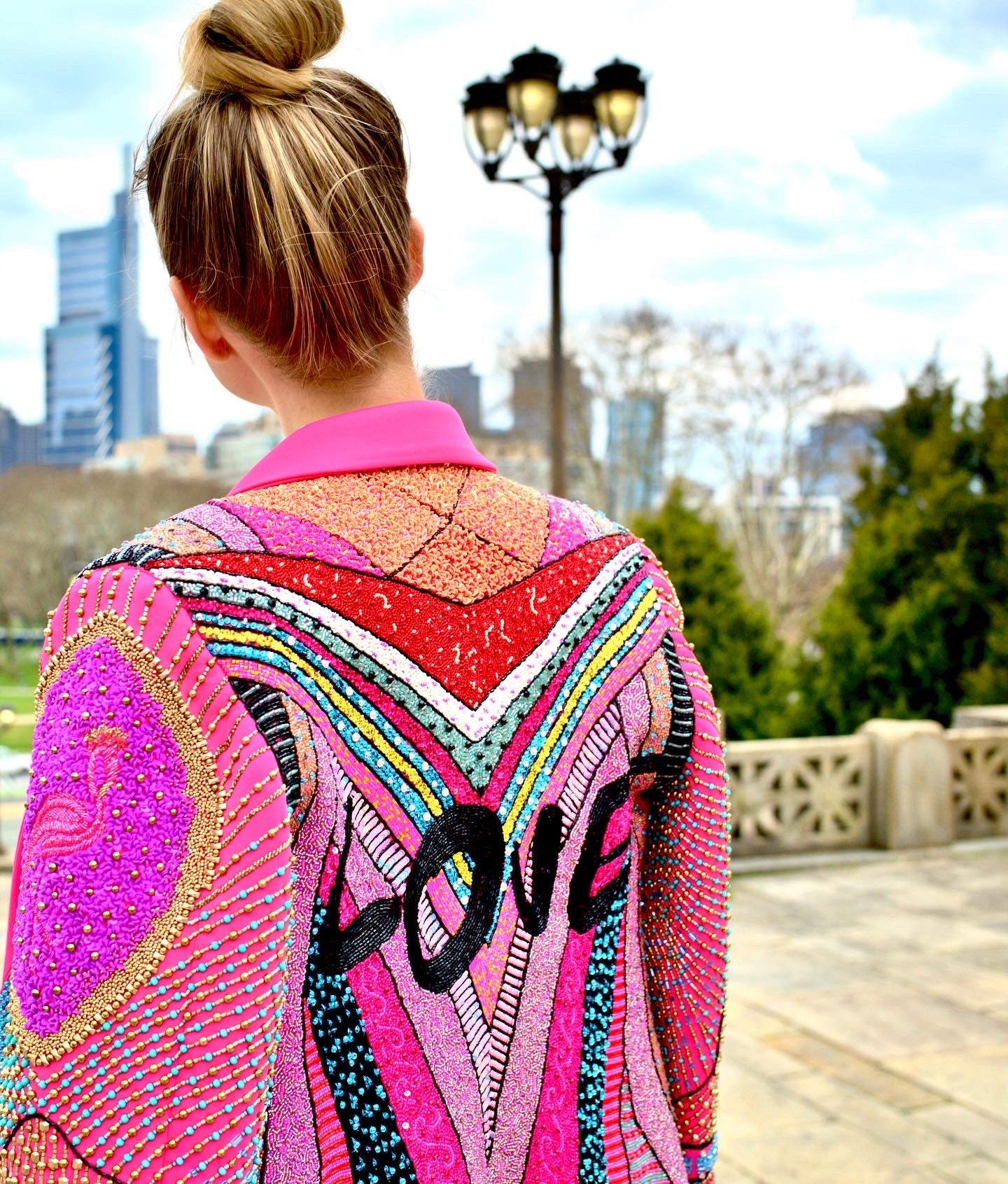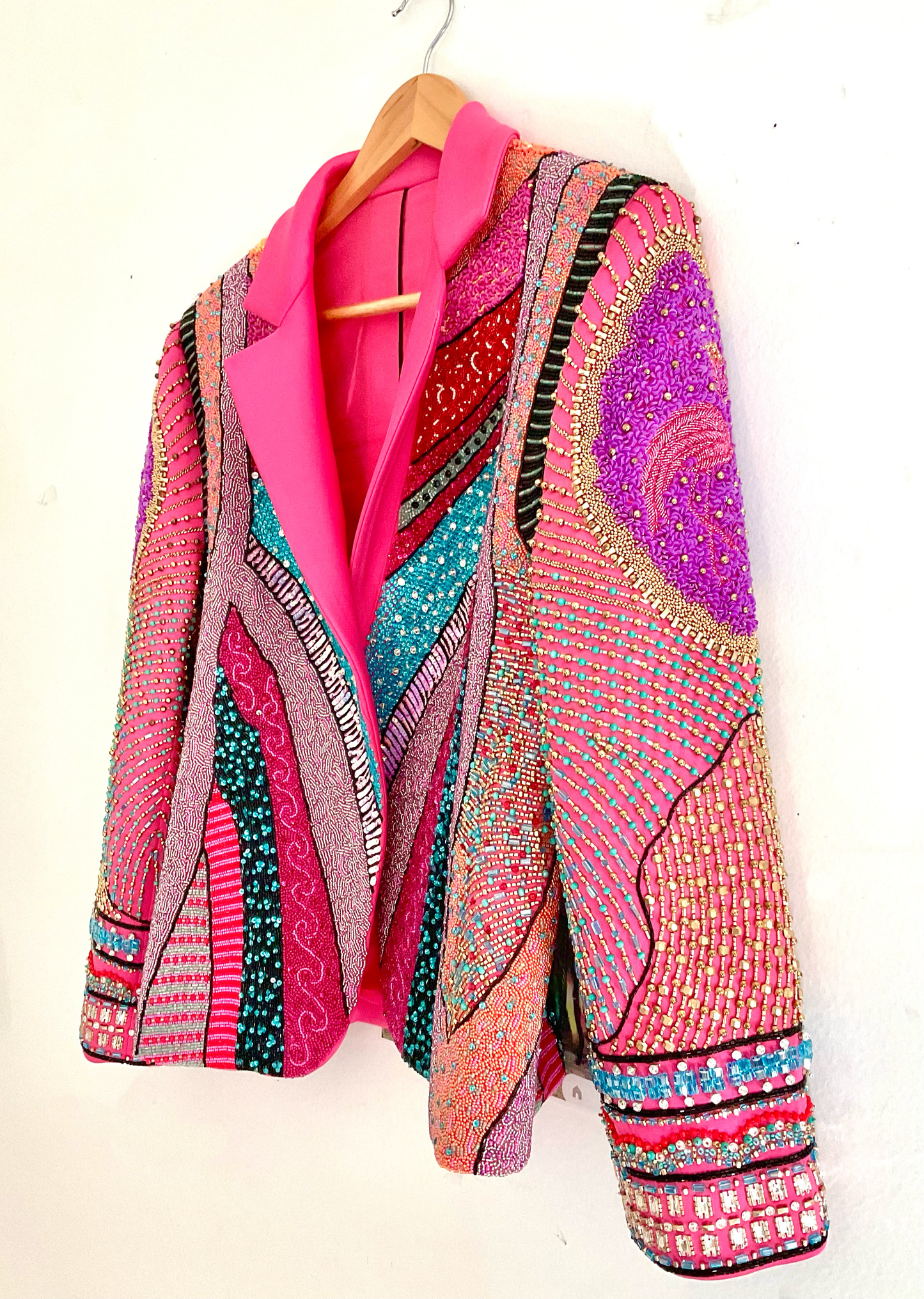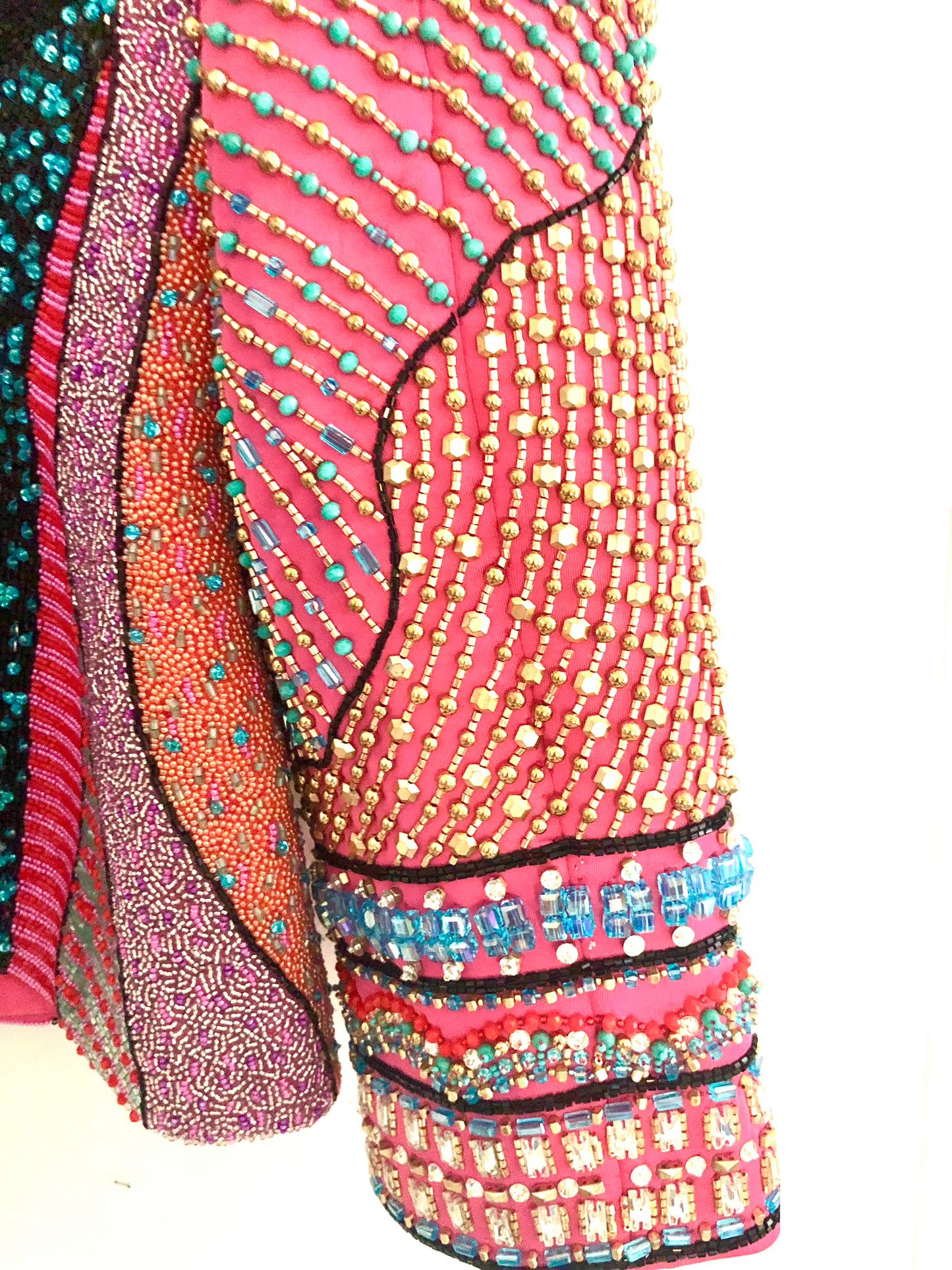 THE ALL NEW LOVE CLUTCH LUXE
This luxurious accessory is not just a bag; it's a testament to the fusion of artistry and practicality. From its captivating design elements to its ethical foundation, the Love Clutch Luxe encapsulates the essence of Andre Yabin's vision for accessible luxury.
Learn More