Andre Yabin Signature
Regular price
$3,000.00 USD
Regular price
Sale price
$3,000.00 USD
Unit price
per
Sale
Sold out
Indulge in the allure of the "Elegant Electric Blue Symphony," a masterpiece that harmonizes electric blue sequins and lustrous pearls in a dynamic block pattern. This made-to-measure jacket, crafted from the finest cream neoprene fabric, black thread and delicate light pink glass stones create a mesmerizing foundation, while a whimsical pink flamingo amidst cream sequins adds a playful touch. The jacket's opulent gold trim with metallic block beads exudes luxury, completing this wearable work of art. Experience the enchantment of this radiant creation, a true testament to the fusion of elegance and whimsy on the canvas of neoprene luxury.

Elegant Electric Blue Symphony:
This remarkable jacket showcases an intricate and captivating design that commands attention with its exquisite details and vibrant color palette.
Dynamic Sequin Ensemble:
Crafted from electric blue sequins and lustrous pearls, the jacket boasts a stunning block pattern that radiates energy and sophistication. The blocks come to life with the addition of meticulously woven black thread and delicate light pink glass stones, creating a foundation that enhances the visual appeal of each element.
Focal Point of Elegance:
The arrangement of light pink glass stones creates a central focal point, highlighting the jacket's enchanting design. The stones are positioned between the blocks, adding depth and a touch of ethereal charm to the overall composition.
Whimsical Flamingo Accent:
The sleeve continues the sequence technique, incorporating playful electric blue sequins. A delightful pink flamingo takes center stage in the midst of the sequence, surrounded by a mix of cream sequins and pearls. This charming touch adds a sense of whimsy and playfulness to the jacket's overall elegance.
Gilded Elegance with Metal Block Beads:
A touch of opulence is brought to life by the gold trim and metallic block beads, accentuating the edges of the jacket and creating a sense of luxury that perfectly complements the vibrant color palette.
Once your payment is successfully processed, please CONTACT US to schedule your measurement appointment. If you have your own measurement sheet, don't hesitate to share it with us. For those located outside our area, you have the option to schedule a video consultation, visit our Dallas location for measurements or request our travel to you, including measurements and a fitting session. Alternatively, you can send us a professionally prepared measurement sheet. The production timeline spans 60-90 days, incorporating one fitting session. We're eagerly looking forward to being of service to you. Ask about our sample jackets. 
Share
View full details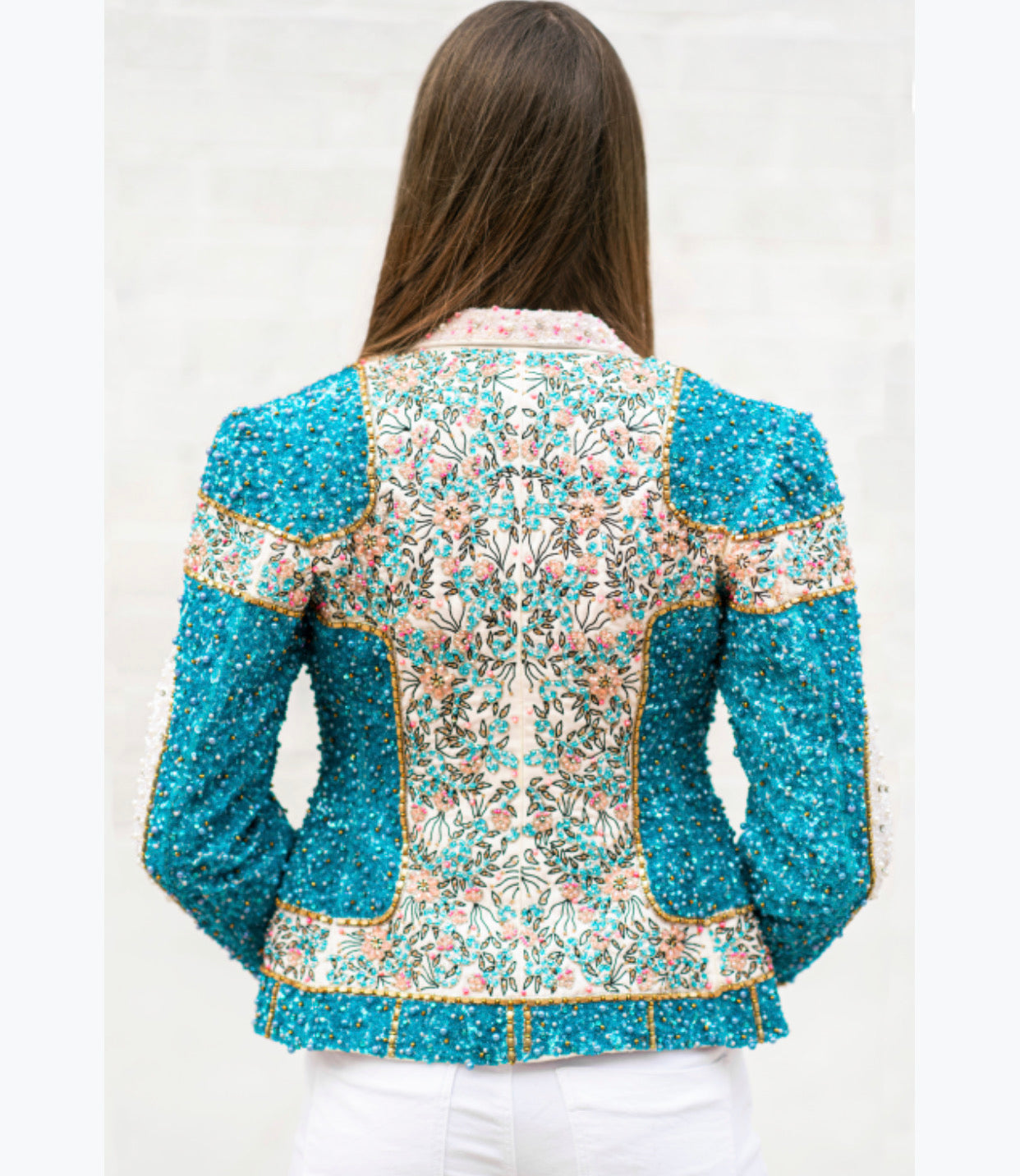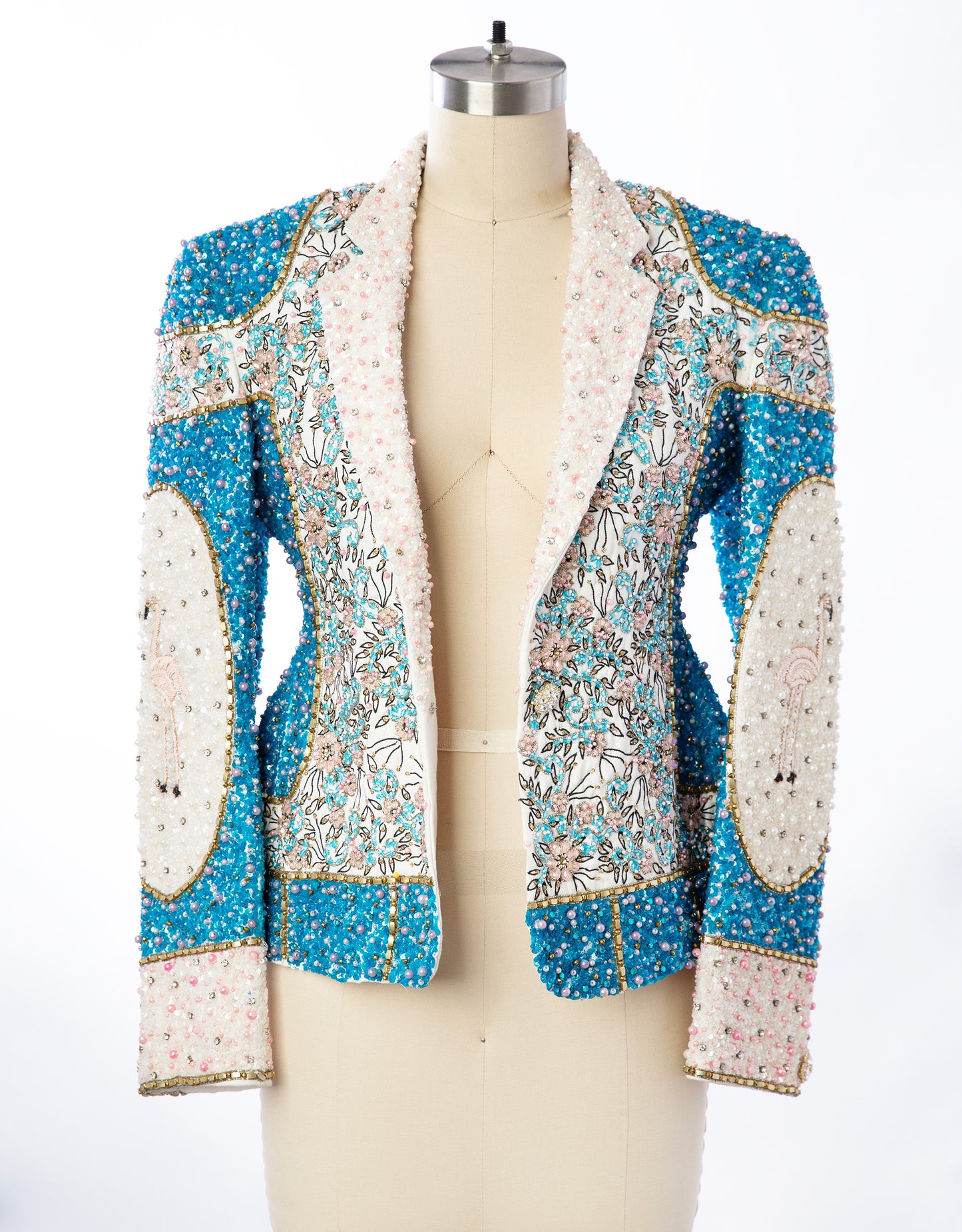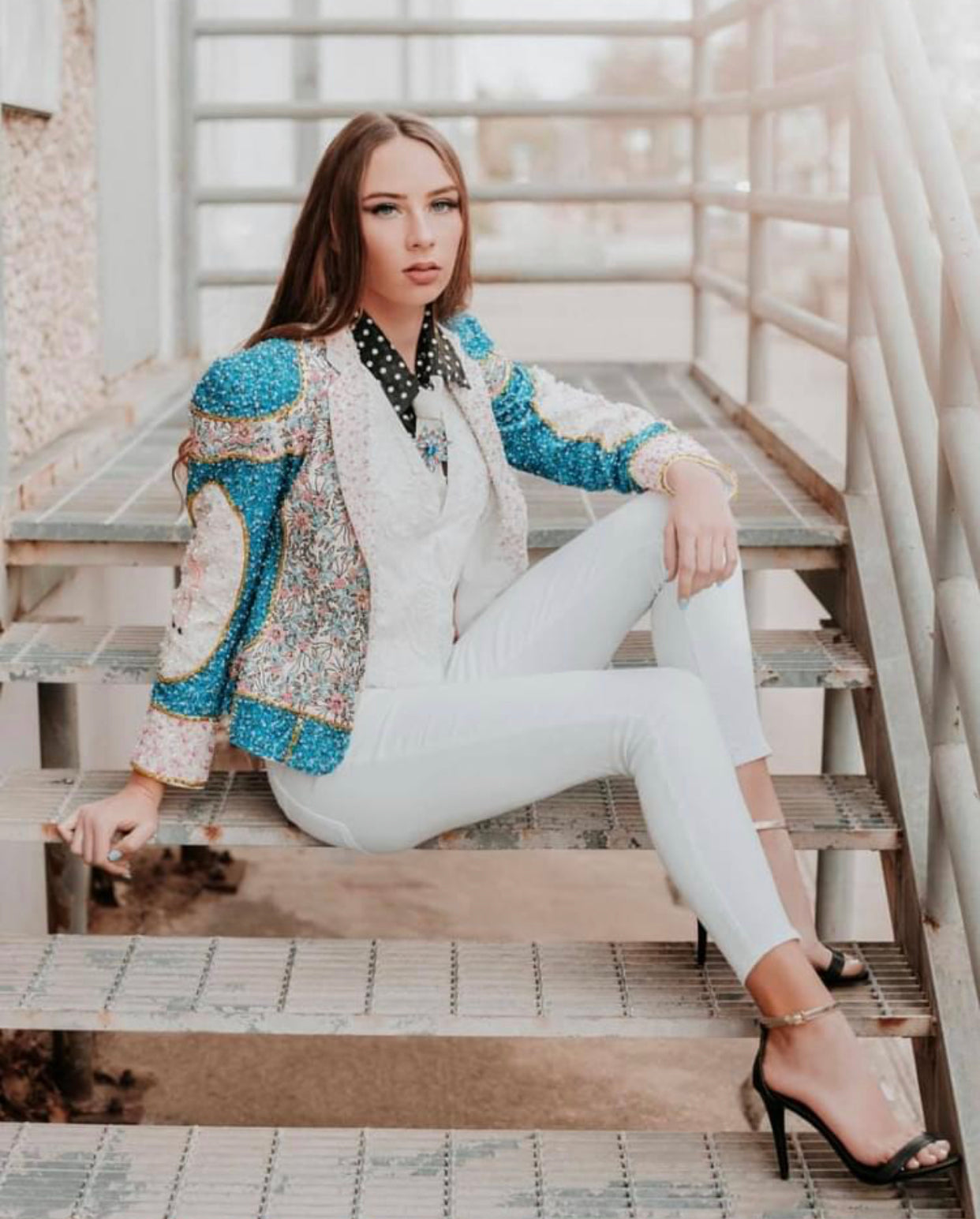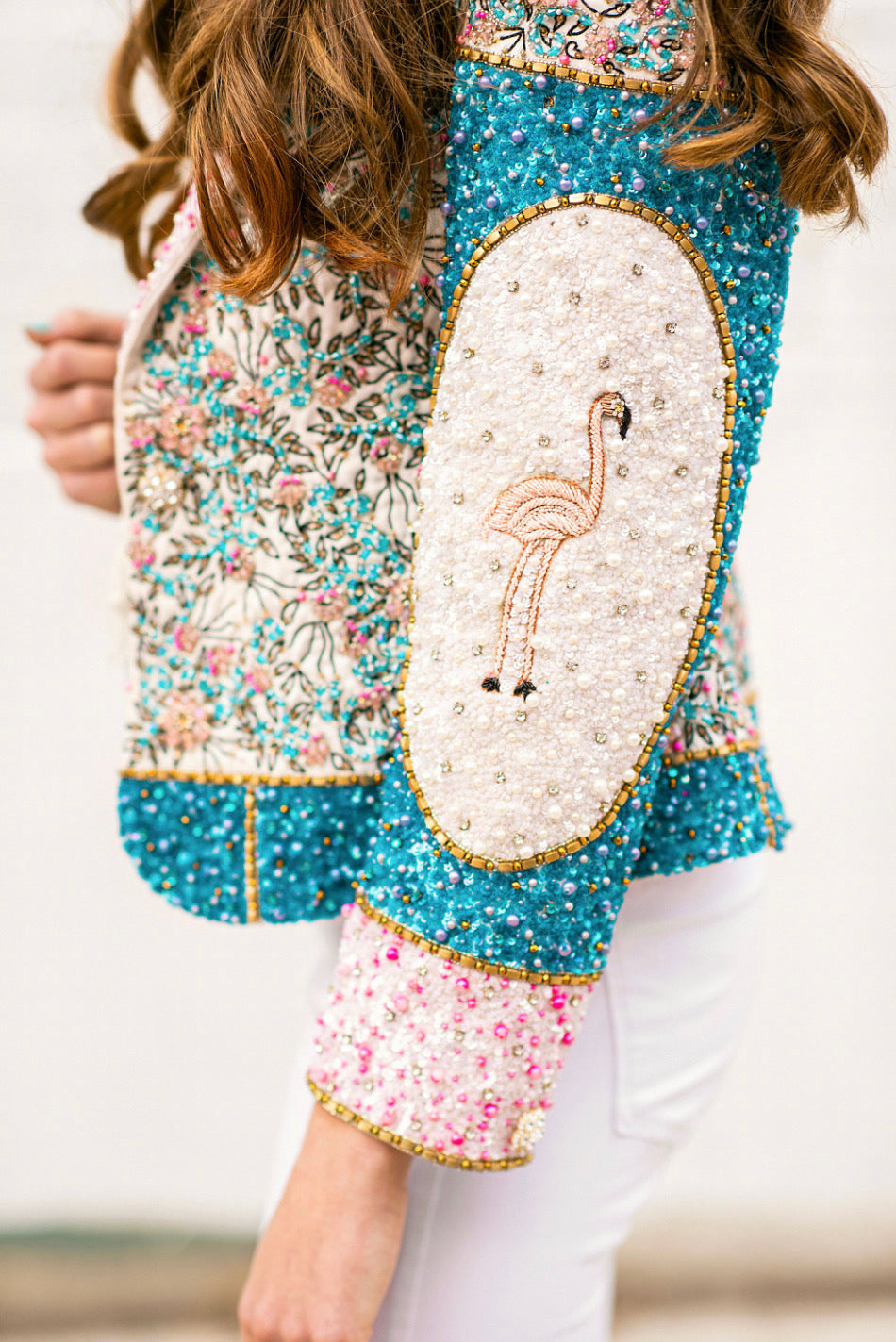 THE ALL NEW LOVE CLUTCH LUXE
This luxurious accessory is not just a bag; it's a testament to the fusion of artistry and practicality. From its captivating design elements to its ethical foundation, the Love Clutch Luxe encapsulates the essence of Andre Yabin's vision for accessible luxury.
Learn More